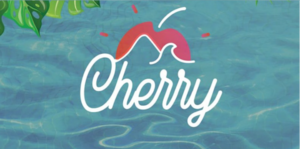 About this event
Splash?? in Berkeley. Hot, Spicy, Tasty, Yummy.
? will have a whole day set in a unique poolside of Berkeley.
Hot weather, getting tanned, vibing on beautiful music and house & techno drops, splashing in the water all day.
*Event Details*
Live DJ sets by Kiesse & n e h u e n
Honored to receive the special guests : Gru.di and wufu @Berkeley poolside
? 09/19/21
⏱ 11 am – 6 pm
? Early bird:15$
? BYOB + Complimentary Callisto Rum
~ ? Secret location: Exact coordinates will be given 2 days prior to the event.
For security reasons we have a hard limit capacity on ticket sales, so don't wait last minute if you were planning to vibe with us 🙂
*Special Sponsor*
?'s Berkeley poolside will be sponsored by Callisto Rum, which, paired with locally sourced Californian botanicals perfectly captures the essence of California's great outdoors. The Callisto team will be joining us for the day & evening, sharing the story of the brand and providing you with a tasting experience to further elevate the ? sensations